Underarm Whitening Cream
We all dream about the perfect armpits, right? Do not worry anymore, you've come to the right place. We will help you treat these unwanted dark spots in a very easy way!
Your armpits should naturally have the same tone as the rest of your skin. But sometimes, the underarm skin can stay in a darker tint. Dark armpits are usually not a sign of anything serious, but some people may find them embarrassing, especially during the summer and one of their bikinis.
Lighten and smooth your skin with this Whitening Beautifying Cream !
Our Whitening Beautifying Cream is completely safe and works to lighten any brownouts in your area of ​​preference. In the short period of just three days, you will see absolutely significant and amazing results.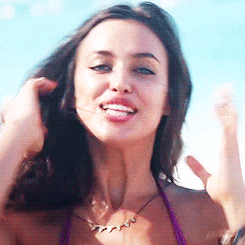 This cream is enriched with various natural fruit extracts that help lighten the armpits, firm, repair the rough pores after epilation, moisturize and soften the underarm skin, making it look firm, soft, soft and clear. It also helps remove odor from the armpits and keeps the skin fresh and calmed. The product has mild properties and does not cause irritation, even if used after epilation.
PRODUCT CHARACTERISTICS:
Helps smooth and repair thick armpit pores

Contains a variety of extraction essence

Easy and Safe

Removes dryness and lightens the skin

Reduces the production of melanin in the elbow and knee area
HOW TO USE:
After cleansing the skin, separate the appropriate amount of the product

Apply evenly to desired area

Gently massage until absorbed (It is recommended to use 2 times a day.)
OUR GUARANTEE
We always value the safety and satisfaction of our customers, so we associate our name only with the finest and most refined products that meet the highest standards and requirements. If you do not have a positive experience, we will do what is necessary to ensure that you are 100% satisfied with your purchase. Sometimes buying products online can be a daunting task, so we want to make sure there are NO RISKS when buying our products. If you do not like it, we will help you. We have 24 hour customer support for all 7 days of the week and 365 days a year. Please contact us if you need more guidance. 
---
More from this collection